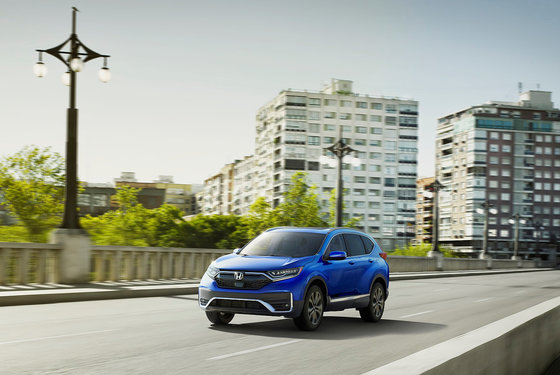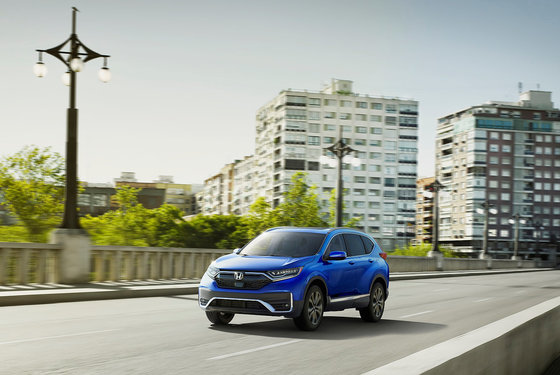 The old adage: "If it ain't broke, don't fix it" doesn't necessarily apply here, since Honda already had a super product in the CR-V and yet they've taken it up a notch for the 2020 model year. What hasn't changed is the fact that the 2020 Honda CR-V still offers the largest cargo space in its segment; something that's helped it rocket to the top of the segment.

New for 2020, the Honda CR-V now offers a hybrid powertrain. This hybrid system features a 2.0L 4-cylinder engine and two electric motors that, when combined, produces 212 horsepower. Along with this new more efficient option, the previous generation's 2.4L 4-cylinder base engine has been dropped from the lineup completely, and the base engine offered now is the 1.5L turbocharged mill (good for 190 ponies and paired with a CVT) as standard.

There's plenty of mew optional and standard equipment now too, including a host of driver-assistance features that include automated emergency braking, pedestrian detection, lane-keep assist, and adaptive cruise control.

It's not just the powertrain and features that have been updated on the 2020 Honda CR-V. The designers at Honda have taken the CR-V to a new more mature level that's really grown with the segment and the vehicle itself. From the outside, the 2020 CR-V shows off its modern angular lines and much more progressive design when compared with previous generations.

Inside, it's standard Honda fare and instantly recognizable and ergonomically laid out. Base models are equipped with a 5.0" colour screen for entertainment, while all other models come with a 7.0" infotainment screen that also features Apple CarPlay, Android Auto and SiriusXM satellite radio. And for those wondering; yes the rotary volume knob is back (rejoice).

The 2020 Honda CR-V has grown up in all the right ways, offering amenities and design elements that are sure to appeal to a variety of buyers in need of an easy-to-drive vehicle with loads of interior space and a great exterior look that's sure to appeal for years to come.

To learn more about the all-new 2020 Honda CR-V, head down to your local Ramsays Honda to speak to one of our experts, and don't forget to book a test drive, too.