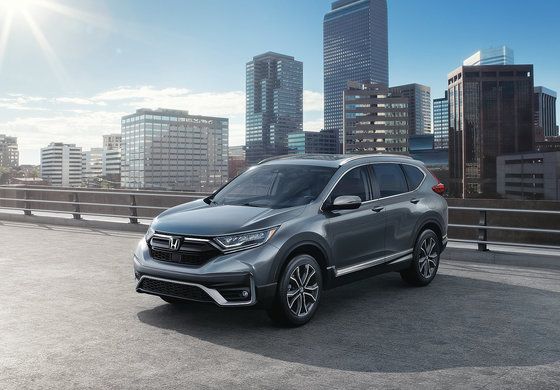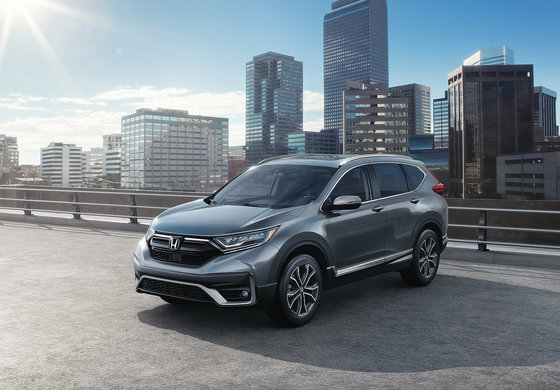 There have never been so many compact SUVs to choose from in the Canadian market. Choosing the right model among the many options in the segment sometimes means simplifying things. We can, for example, take a look at the best-selling models. If you do this in the compact SUV segment, you will see the Honda CR-V among the most popular SUVs followed a few spots back by the Mazda CX-5. These two SUVs are therefore two good starting options.
Any informed buyer will do comparative homework to assess the competition. In this case, we thought of helping you by taking a look at the 2020 Honda CR-V and 2020 Mazda CX-5. While the CX-5 stands out at the performance level, the CR-V puts the focus on comfort, fuel economy, interior space and safety. This is the most balanced option and probably what explains why the CR-V is more popular than the CX-5. It is able to meet more needs.
As for the powertrains, the CR-V's engine is a 1.5-liter turbocharged 4-cylinder that delivers 190 horsepower and 179 lb-ft of torque. The Mazda's entry-level engine is a 2.5-liter 4-cylinder engine, good for 187 horsepower and 186 lb-ft of torque. Although the figures are similar, the torque in the CR-V is available at lower revs, which results in sharper acceleration at low speed and more confident passing. In a compact SUV, it's the low-end torque that matters most.
With all-wheel drive and a continuously variable transmission (CVT), the 2020 Honda CR-V has an average fuel consumption rating of 8.1 L/100 km. The 2020 Mazda CX-5 AWD with an automatic transmission averages 9.2 liters per 100 kilometers, or almost 15% more fuel. And, unlike any other automaker in Canada, Honda discloses the amount of CO2 emissions produced by their vehicles. With all-wheel drive, the CR-V's footprint is only 189 g/km.
Utility and versatility in the segment are key to Canadian buyers. The 2020 Honda CR-V, despite its apparently compact exterior dimensions, has one of the most spacious cargo spaces in the category. With an impressive volume of 1,110 liters behind the second row of seats, it crushes the 875 liters of the CX-5. The same goes for the maximum loading capacity, which is estimated at 2,146 liters in the Honda and 1,687 liters in the Mazda.
To get more for your money, the Honda CR-V will meet more needs and stand out in terms of safety, versatility and fuel economy.