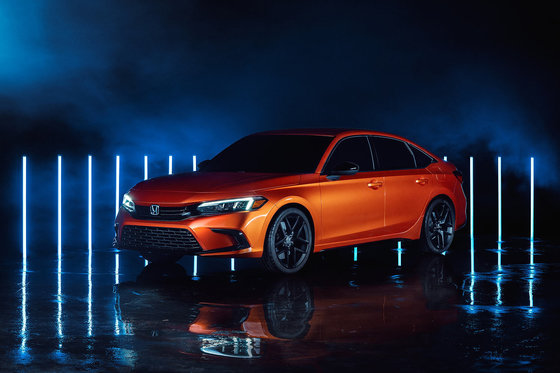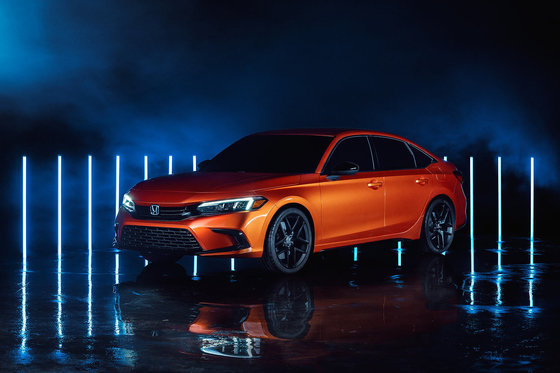 Next spring, we will be entitled to a new generation of Honda Civics, the 11th to arrive since 1973. With some 2.2 million units sold in the country since that time, we understand why this model has been the most popular in Canada for over two decades.
And its beautiful story should continue, because the beginnings of the new model are very promising. Indeed, both what we were given to see during the presentation, and what is announced by the company, is very promising.
Let's start with what we can see. On the design side, this new Civic adopts a style that will stand the test of time. Up front, the design has been refined and at the same time reinforced; the beast has character. At the rear, the treatment of the lights is superb, as is the treatment of the trunk, which incorporates a spoiler.
The model shown offers superb wheels, but it is important to stress that we are dealing here with a concept. The production model will be very similar though, as its debut is slated for next spring, either in five or six months. Honda will just fine tune it.
Inside, the emphasis is on the driver as the environment in the cockpit has been reduced to an absolute minimum. Everything was done with taste. The interior stands out with a nine-inch screen for the multimedia system, a horizontal strip that hides the air vents, as well as a digital display instrument cluster, which will be a first for the model.
As for the powertrain, Honda is keeping it a secret for now, but did say that the new 2022 Honda Civic will be more efficient. Also, the structure of the new Civic will be more rigid, which will certainly be interesting behind the wheel.
In addition, more safety, active and passive, as well as an influx of new technologies are to be expected.
In short, the table is set and it is with anticipation that the model is expected next year. This sedan version will be followed later by the hatchback version, the SI variant, as well as the Type R livery.