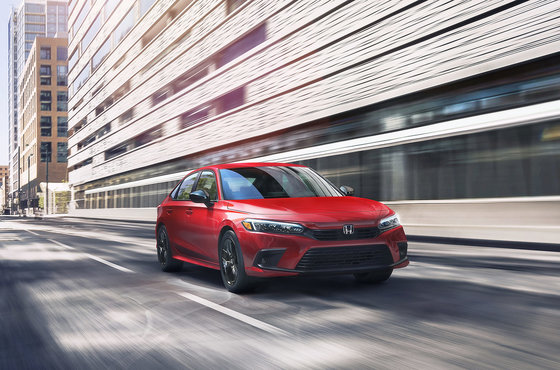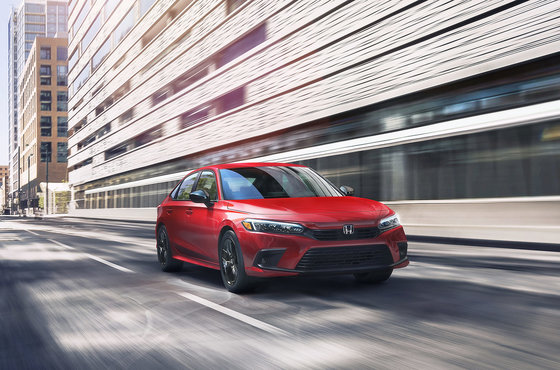 Honda yesterday unveiled its new 2022 Honda Civic, the 11th generation of the best-selling car for 23 years in Canada! Whenever you redesign such an important car, it is an event and Honda has gone out of its way to ensure the continued success of the Honda Civic.
Here is an overview of the most significant changes to the new Honda Civic 2022.
Redesigned interior
The redesigned cabin is much more sober and elegant with a simplistic approach that will allow the driver to relax in comfort behind the wheel of their new Civic. Note the addition of a 10.2-inch fully digital instrumentation display behind the steering wheel in the Touring model, a very rare feature in this segment.
The Civic will also be entitled to new connectivity technologies including wireless Apple CarPlay and Android Auto functions, wireless charging for the mobile device, the heated steering wheel and a new high-end BOSE system. The central display is also redesigned with a faster processor. It measures 7.0 inches as standard while a larger 9.0-inch screen is available.
Sportier exterior
The exterior of the Honda Civic is also brand new. Sportier, it is based on a new chassis that is 8% and 13% stiffer in flexion and torsion to improve comfort. Thanks to this extended wheelbase, the interior volume increases considerably while the boot volume is fixed at 419 liters.
New security technologies
The Honda Civic 2022 will be safer, including the addition of revolutionary new front airbags that help protect the head in frontal angled collisions. In addition, the rear seats receive side cushions, and the Honda Sensing system adds the function of low-speed traffic monitoring. The blind spot monitoring system can check both sides unlike the current LaneWatch.
More economical engines
The 2022 Honda Civic will be powered by a standard 2.0-liter four-cylinder engine that develops 158 horsepower and 138 lb-ft of torque. This engine offers the same power as the current Civic, but its consumption is improved by 0.2 l/100 km. As for the Honda Civic Touring, it is entitled to a 1.5-liter turbo engine that offers 180 horsepower and 177 lb-ft of torque. This engine is not only more powerful, but also more economical by 0.3 l/100 km than the current turbo of the Honda Civic.
The 2022 Honda Civic is coming this summer!